CANBERRA MECHANICAL SERVICES
YOUR LOCAL AIR CONDITIONING INSTALLATION AND REPAIR EXPERTS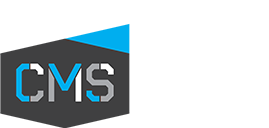 Canberra's Trusted Team in Air Conditioning Installation and Repair
Canberra Mechanical Services are your thermal management experts. Offering a fast, affordable and professional air conditioning services, we are a team you can trust when you are looking to effectively heat or cool your home.
Book Your Installation With Us Today
Looking for a quotation or want to make a booking? You can do so straight from our website! Simply follow the prompts on our 'Request Quote' form and we will get back to you. If you would prefer to speak to a member or our team directly, whether it's for further information on a particular product or service, advice on selecting the best solution, or to make a booking, please give us a call.
Our Products And Services
Climate control has come a long way since fans and cold towels, now we can offer products that tie in with your home automation and allow you to change the temperature in your home on the go. Ask us about our smart thermostats and how they can seamlessly be integrated into your home and enable you to become more comfortable and more energy efficient.
Want to avoid the arguments that come from some family members being too hot and some being too cold? Often one temperature isn't necessary for a whole house. Offering ducted air conditioning installation throughout Canberra and across to Queanbeyan, you can enjoy the perks that come with zoned areas.
As well as installations, our team have the experience, knowledge and tools to offer an air conditioning repair service. We have worked with many brands and can quickly assess the issue to get your heating and cooling back to perfect working order.
Why Choose Canberra Mechanical Services?
Great example of a well run business that understands the power of exceptional customer service. With the majority of tradesmen you're lucky to get a response. These guys are brilliant and if they're not top of the heap in A/C maintenance, they sure should be. 11 out of 10!
Booked to service two units, transparent about costs and availability. The guys arrived on time, were very helpful and friendly, and completed the work to our expectations. Would use again for any AC requirements!
Julie Williams
06/01/2022
Polite, professional, very helpful and explained issues with our aircon and controls
Professional , Friendly & Reliable .👍
Sally Montagnino
26/07/2021
I had the boys do an install at our dream new home which came with all manner of complications because of the home design. Nothing was too hard for Chris and Nathan. The end result was brilliant. they dedicated a heap of time to planning out vent locations and capacity of units. They communicated brilliantly and kept us informed the whole time. They were professional in their interactions, always on time and well priced. Could not be happier with the outcome
Highly recommended for all your HVAC needs, CMS will go above & beyond your needs you will not be disappointed, A big thanks to Chris & the team!
It's rare for me to bother, but I recommend CMS Services in Queanbeyan. I had trouble finding refrigeration techs that were actually helpful. Then I found CMS. They were not only skilled and knowledgeable, they ran to schedule, cleaned up after themselves, friendly, communicated well, seem to actually care about the quality of their product and work are well priced with easy administration. I have had pretty poor overall experiences with a trades in the past and left me wondering if I am too picky or demanding. This was different. Their upgrade of our aircon system exceeded my expectations.
Fantastic service from start to finish - highly recommended. Chris was great when giving an AC installation quote (actually listened to what the customer wanted) which was then more affordable than other ACT/Qbyn businesses. Office staff were prompt and friendly to email queries. Joshua did a very efficient install on the day (about 3 hours) and cleaned up afterwards. Couldn't ask for better service and would definitely use again.
Good & prompt service from the CMS team in replacing our ailing air conditioning unit. Excellent communication throughout the whole replacement process, from initial advice, quoting, scheduling and installation technicians arriving on time and providing quick and professional service.
Excellent customer service from the whole team, an absolute pleasure to deal with Nathan and the crew. Chris and Lucy made this process so easy. The were the best price by far and were clean and very professional. I strongly recommend this company to anyone looking to have an AC installed.
More Than Just Air Conditioning
Call us today or fill out the form and one of our team members will contact you back shortly. 
Why wait? We are here to help.