CANBERRA MECHANICAL SERVICES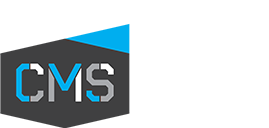 Welcome to the Mulberry HVAC service centre

Below You will find all the tools you need to make sure your A/C is running at peak performance
You will also find handy links such as user manuals and warranty information
Have a question, or want to book a service call? 
Use the below buttons, Where Always for then happy to help 
Is Your A/C filter clean?
Dirty and clogged air filters not only provide poor indoor air quality, they also cost more to run, reduce the life expectancy of your unit and have increased maintenance costs. the video below give a detailed step by step on how to clean the filters on the A/C installed at your property
Click the link below to find the manual that applies to your unit.
To find the model number, please see the system nameplate located on the right hand side of your indoor unit.
The LG units installed at Mulberry are covered by a full 5 year parts and labour warranty, PLUS an additional 5 years limited warranty on the compressor.
Should there be any issues during or after the warranty period, please contact our office to arrange an LG authorised CMS service technician to visit and rectify these issues.